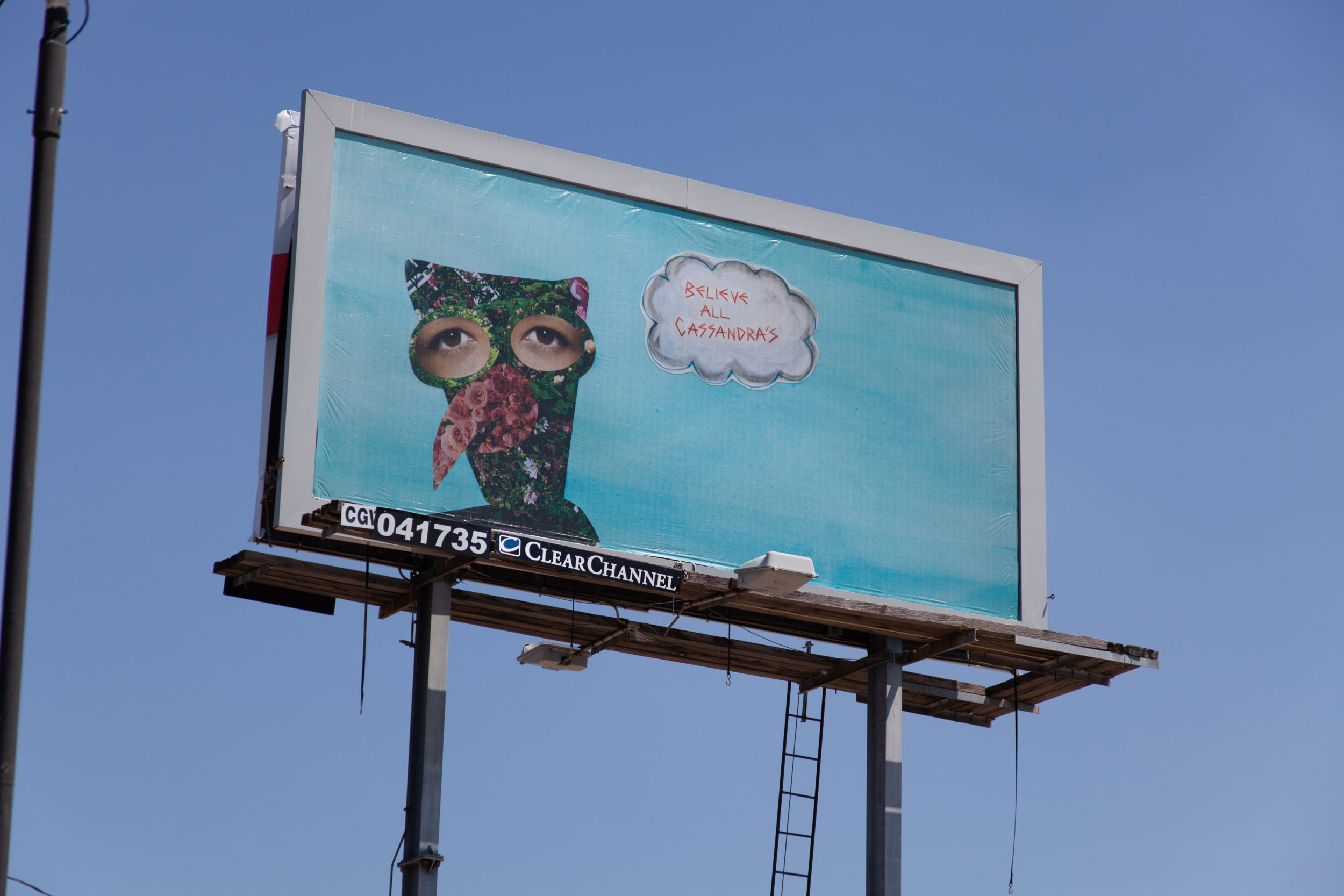 June 24 – August 7, 2022
Using space from Clear Channel Outdoor as programming sites, Assistant Curators of Education Jesse Morgan Barnett and Tiffany Wolf Smith work with a variety of artists to situate imagery and text onto billboards, elements of the city that traditionally present commercial advertisements rather than cultural curiosities. For MODERN BILLINGS, artists place works into under-served communities along the periphery of downtown Fort Worth. These large-scale installations along Jacksboro Highway and the Lancaster corridor extend the reach of the Modern and the education department and provide an intervention opportunity for contemporary art in urban landscapes.
MODERN BILLINGS XI, June 24 – August 7, 2022
Margaret Meehan is a Virginia-based artist whose work is a research-based, multidisciplinary exploration that pulls from film, music, popular culture, folklore, and traditional crafts. She considers the origins of outcasts through their representation. Meehan's research includes teratology and medicine, ornithology, the esthetics of cuteness, materiality in high and low culture as well as modes of feminist protest. This all stems from her curiosity about the lines that separate what is protected from what is feared and how gendering plays into these expectations. For MODERN BILLINGS XI, she references the Greek myth of Cassandra as a way to give voice to women and femme identified individuals in the world today.